"We are all apprentices in a craft where no one ever becomes a master."
- Ernest Hemingway
Welcome to the official site of author 

Rhett C. Bruno.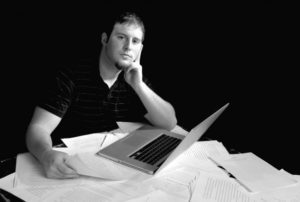 Rhett is a  Science Fiction/Fantasy author and Architect working in the NYC region. Feel free to wander around and check out all of his work! If you have any questions or are interested in any of his services please check out his contact page. His debut Science Fiction Novel, The Circuit: Executor Rising, is currently going through final edits and will be published by Mundania Press later this year. The official release date will be posted here as soon as it's available.
If you want to hear more about what is going on in Rhett's life follow him on Twitter.
He hopes to hear from you soon!