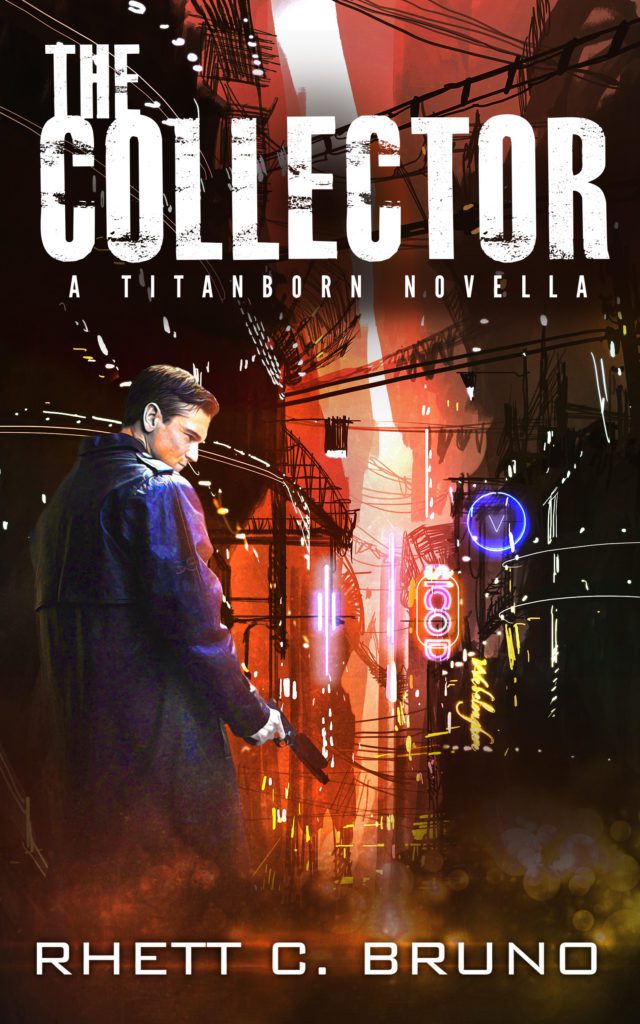 The Collector 
(Titanborn Universe Book 0)
Wise-cracking, corporate bounty hunter Malcolm Graves has a knack for finding trouble. After twenty years chasing bounties and extinguishing rebellions throughout the solar system for Pervenio Corp, he is on a routine pickup job hunting a wealthy offworlder heir who ran away from home. But when a mad scientist gets his hands on the boy, Malcolm finds himself caught up in a twisted plot to develop working androids.
In this prequel novella to Rhett C. Bruno's bestselling novels Titanborn and From Ice to Ashes, join Malcolm on a mission gone awry.
Buy on:        Amazon  | Barnes & Noble |  Kobo  |  I-Books
.